Making your living landscape vibrant and beautiful is an ongoing job of maintenance, diagnosis, treatment, and much more. Filling your green space with plants and trees is only half the job. Maintaining their heath will assure their longevity, help keep your outdoor area beautiful and add value to your property. Plant health care involves a collection of methods in which we monitor, diagnose and treat your plants and trees for various soil, pest, disease and overall issues involving their health. Whether it involves
cankerworms
,
Emerald Ash Borer (EAB)
or something else entirely, Arborscapes incorporates a comprehensive system in which we identify the problem with a plant or tree and come up with a solution. That solution is based on an educated approach to managing the issue. We work to minimize the use of pesticide for the benefit of you, your family and the environment we all want to honor and preserve. As in everything we do, we work closely with our clients to answer their questions, address concerns and educate them about the issue. Together, we find the most effective solution.
---
Because caring for plants and trees is an ongoing process that can take years to fully realize, Arborscapes offers recurring subscriptions to take the hassle away. Become an Arborscapes Plant Healthcare subscriber, and you never have to worry about your plants again. Your yard will be the envy of the entire neighborhood!
---
Half of a healthy plant lives below the ground. Without healthy soils, a landscape will not grow and thrive. Arborscapes utilizes a variety of soil care techniques ranging from deep root fertilization to
improvement of soil conditions
.
---
Pest and Disease Management
Arborscapes uses many approaches to pest and disease management. It is not just the use of pesticides. Our goal is create healthy landscapes with minimal chemical control. Learn more about our
Tree and Plant Pest Treatment options
.
---
We are monitoring several plant health concerns locally, you can learn more about those here:
---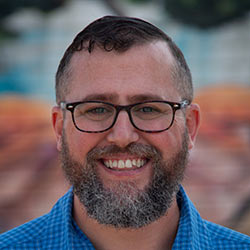 Chris Diffley
Plant Health Care Operations Manager
Chris is a Board Certified Master Arborist, Tree Risk Assessment Qualified, a North Carolina Licensed Landscape Contractor, Registered Consulting Arborist and a member of the American Society of Consulting Arborists. He has has 20+ years of experience in the industry, and currently serves as Vice President of the Southern Chapter of the ISA.
Paul Crenshaw
Plant Health Care Manager / Sales
When Paul was 15 years old he got a job working on the golf course after school and on weekends. Now he is a Certified Arborist with emphasis on tree and plant health.
Casey Diffley
Head of PHC Training and Development
Casey is a plant healthcare specialist, an ISA Certified and Tree Risk Assessment Qualified Arborist, as well as a Certified Pesticide Applicator. Casey has also dedicated much of his free time to attending ISA conferences and educational events to maintain a finger on the pulse of the tree care industry.
Recent Plant Healthcare News
---