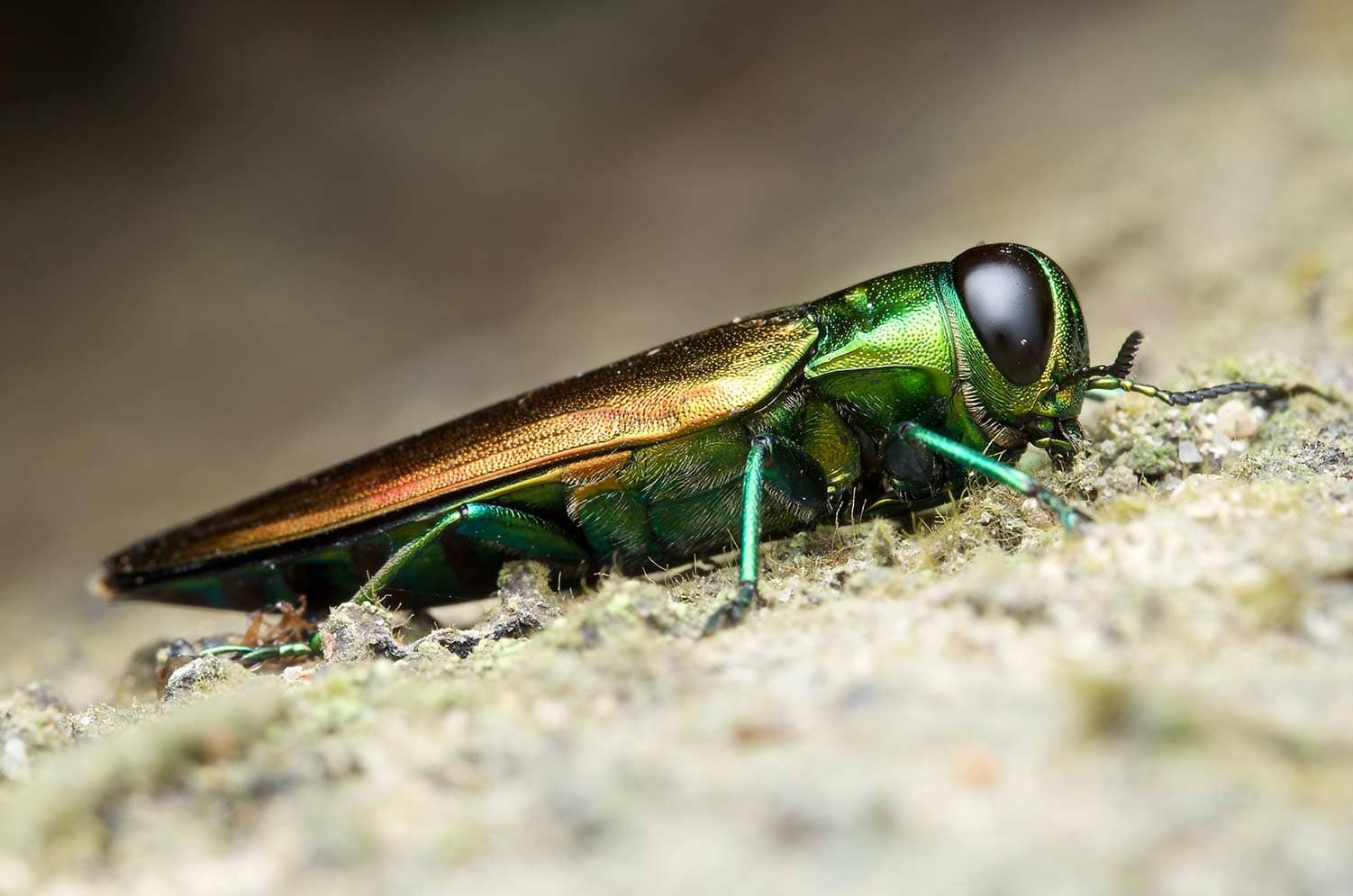 Emerald Ash Borer – Deadly Charlotte Pest
FOR IMMEDIATE RELEASE
LOCAL ARBORIST WARNS OF POTENTIALLY DEADLY BEETLE
PINEVILLE, N.C. – A leading tree care company is warning residents in our City of Trees: Watch out for emerald ash borer.
"It's a bad insect that we don't want in the Charlotte area but it's here," says Nathan Morrison, a certified arborist and co-owner of Arborscapes in Pineville.
The thousands of ash trees that contribute to the region's lush landscape are threatened by a metallic-green beetle no bigger than a dime. The EAB, as it is known, can take down a tree by interrupting the flow of water and nutrients. The larvae bore into the ash tree and feed under the bark, sight unseen. There are up to nine billion ash trees in the United States. The beetle can kill small trees in one to two years and larger ones in three to four years.
But Morrison says EAB doesn't have to be a death sentence.
He encourages the public to look for D-shaped exit holes in the tree that are roughly the size of a pencil eraser; dead limbs at the top of the tree, and areas within the tree canopy showing small trunk spouts. If you see any of this, or aren't sure, contact a certified tree arborist. A chemical product injected into the trunk of the tree can wipe out EAB and provide protection for two years. Not sure what kind of trees are in your yard? Contact an expert such as Arborscapes.
You can also call the USDA Emerald Ash Borer Hotline at 1-866-322-4512 if you have questions or suspect an infestation. You can read more about it in this news post from WRAL: "A beetle smaller than a quarter could wipe out North Carolina's ash trees"
"If the beetle is inside the tree, we can still treat the tree and kill the insect that's inside," Morrison says. "This is definitely important."
ABOUT ARBORSCAPES: Founded in 2000, Arborscapes offers tree care; landscape design and installation; landscape maintenance, and tree and plant health care. Have a question about EAB or something else? Visit www.www.arborscapes.net, call (704) 525-7148 or email office@arborscapes.net.
When Paul was 15 years old he got a job working on the golf course after school and on weekends. Now he is a Certified Arborist with emphasis on tree and plant health.