Meet the Arborscapes Team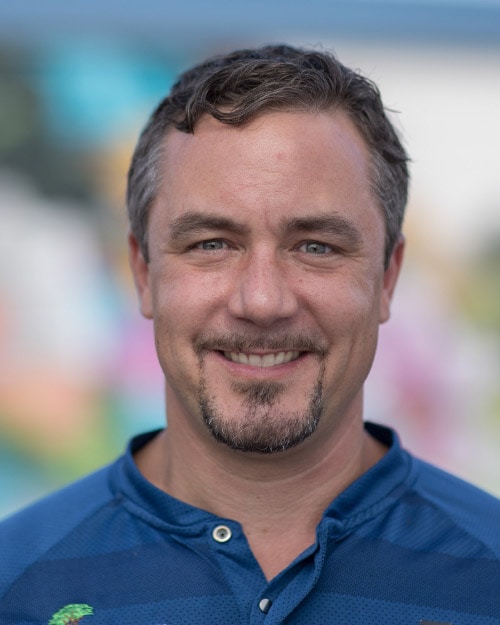 A native of Centerville, Ohio, Nathan attended The Ohio State University, where he earned a BS degree in Urban Forestry. He's been an ISA Certified Arborist since 1997 – the year he learned how to climb trees during an internship in Varese, Italy. That experienced resulted in publishing a comparative study of European and U.S. urban tree care in Tree Care Industry Magazine. Nathan moved to Charlotte in 1998 and, two years later, founded Arborscapes with his boyhood and Ohio State friend Jason Tebben. Ask them about their childhood forts and rope swings! Nathan is a bundle of energy and loves talking to people about trees and plants. He and his wife, Sharon, have three children – Noah, Lindsey and Molly. Along with their two dogs and three cats, they live on 23 acres in the country in York, S.C.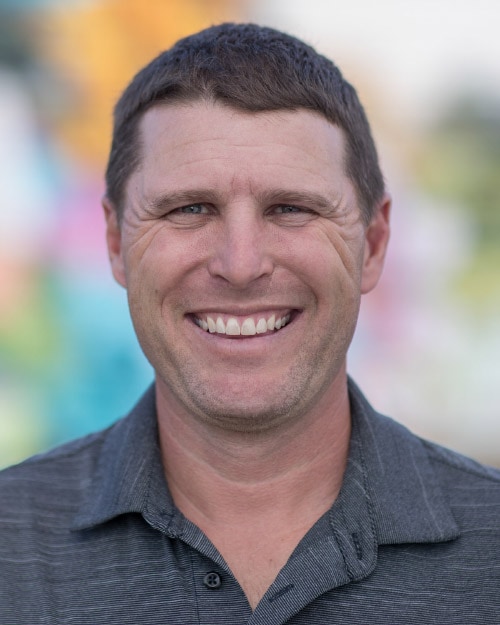 Jason is the co-founder of Arborscapes. His passion for the outdoors started at a young age with building woodland forts, hiking out West, and family camping trips. After receiving a degree from The Ohio State University in Landscape Horticulture, Jason was eager to start his own business. He knew creating Arborscapes with Nathan, whom he grew up with since 6th grade, was a perfect fit. Jason is married to his caring wife Alysun, and together they have 3 amazing children, Max, Meg, and Morgan. In his free time, Jason loves boating, rebuilding Jeeps or muscle cars, training for marathons/Ironman races and ironically enough, working in his own yard.
Marcos, a native of Uruguay, moved to the United States in 2000. He's been doing tree work for 20 years, including the last 10 as part of the Arborscapes team. He brings experience and impressive credentials to every job. And clients love his enthusiasm. Marcos is a certified arborist, ISA Qualified Tree Risk Assessor and N.C. Certified Pesticide Applicator. Marcos loves playing soccer and is a 4th degree black belt in Tae Kwon Do.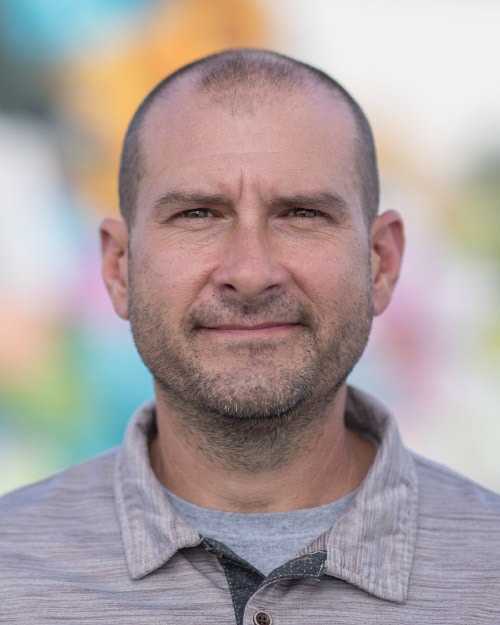 Plant Health Care Manager
When Paul was 15 years old he moved with his family into a new house that was within walking distance to a maintenance facility for a golf course. He immediately went over got a job working on the golf course after school and on weekends. Paul fell in love and never looked back. He continued to work on the golf course through high school and college. Paul graduated from North Carolina State University with a Turfgrass Management degree in 1998. He has dedicated his entire career to the Green Industry, serving learning and growing in many different aspects of the industry for the last 28 years.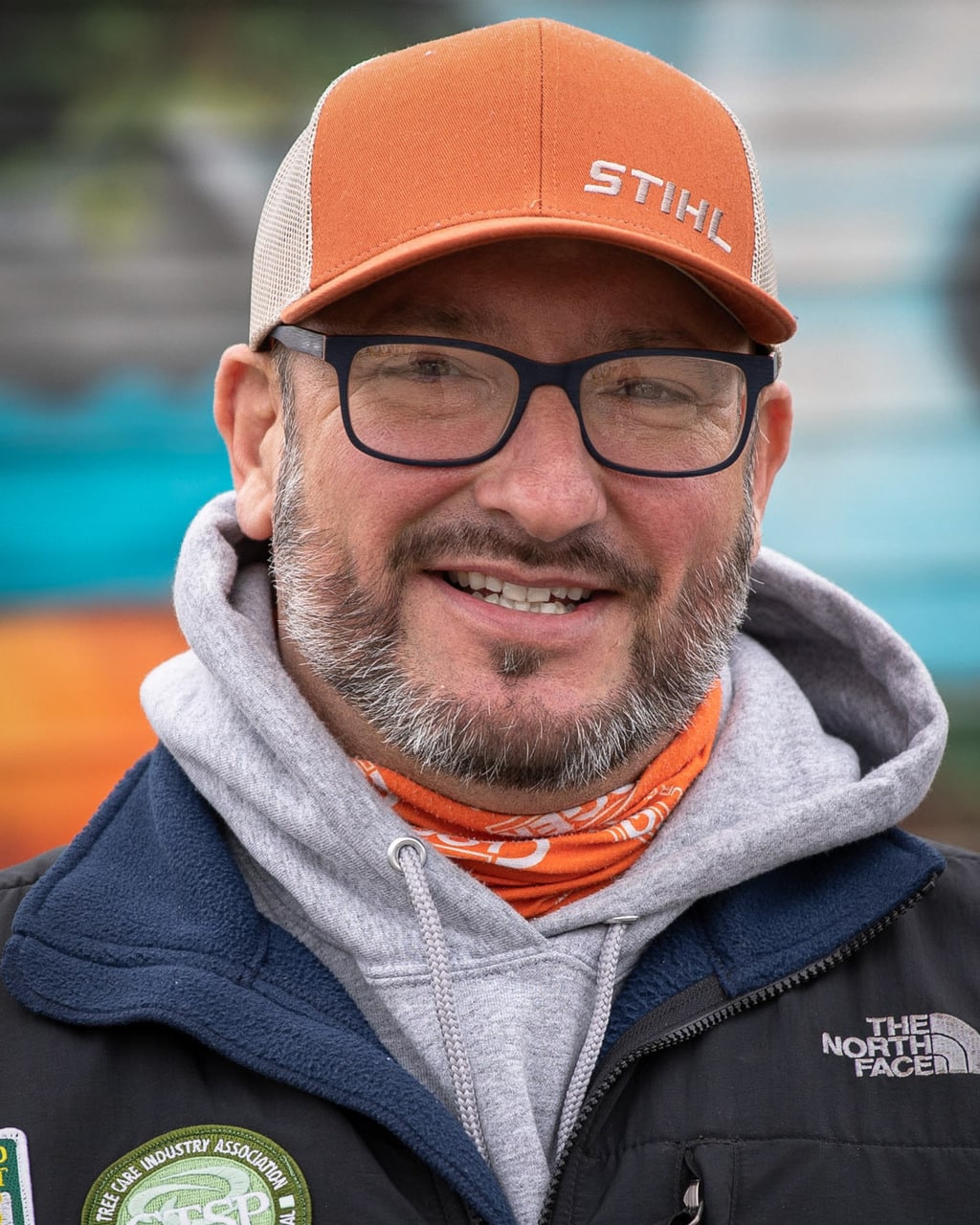 Safety Coordinator / Certified Arborist
Matt entered the tree care industry back in 1998 after being inspired by the Redwood trees of Northern California. Safety is paramount to the Arborscapes team as the industry faces daily hazards. Weekly safety meetings and continued education are an integral part of a safety program and requires participation from all employees to create our culture of safety. Having earned his Certified Tree Care Safety Professional accreditation allows Matt to share his experience with his coworkers. He is also a Certified Arborist and is qualified in Tree Risk Assessment. Outside of Arborscapes you may find him playing drums to some groovy music or just hanging out with his son.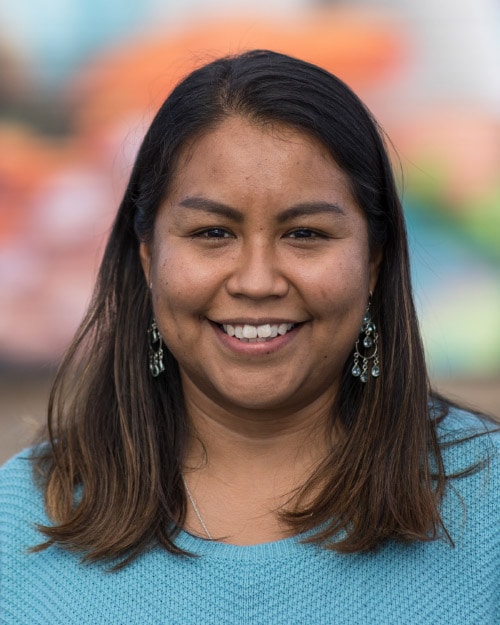 I was born in Mexico and lived in NC since 1991. I am a mother of three beautiful children: Lupita, Xander and Lizzy. I am married to a wonderful husband, Brandon. I have two dogs, Luna and Buttons. Family comes first and I am so fortunate to work for a company that respects that. When I am not at work, I enjoy spending time with my family and playing with our two dogs.
How I got the job at Arborscapes was kind of strange. I had applied at a company in Indian Trail, which was like 5 minutes away from home. The secretary at this company was also the secretary for Arborscapes. She told me that they were not hiring but to leave my contact information in case they needed me. The following day, I received a call from that company asking me to come in for an interview. I was super excited and hoping that I would get the job because it would be a short commute to work. After the interview, I was told that I was hired but not with their company but with Arborscapes. I was so disappointed when she told me that Arborscapes was in Pineville. However, I wanted to give it a try and took the offer. That is how my journey with Arborscapes began.
I started working for Arborscapes in 2013, moving up from secretary to office manager. I am very blessed to have two great bosses who I enjoy working for. I love our team. I am proud of the growth and success that I have been a part of here and look forward to a bright future.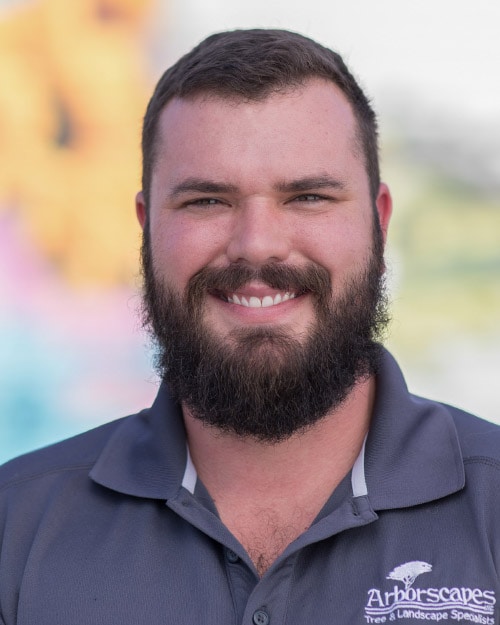 When I started at Arborscapes I was in the middle of joining the Army. After a delay in the process, I decided to stay home for multiple reasons. One of those reasons was Arborscapes. I first started on the Tree Care side and worked towards becoming a certified arborist. After becoming a certified arborist I continued my education and went on to get my pesticide certification. As the company continued to grow, I was recognized by my ability to adapt and my knowledge of equipment. I now manage all the equipment that keeps us going and allows us to perform at the level we do. When I am not at work you can usually find me outside, whether working and training dogs or hovering over the grill. My home and the outdoors is my happy place. I currently reside in the middle of the sticks with my fiancé and three dogs, one cat, and seven chickens.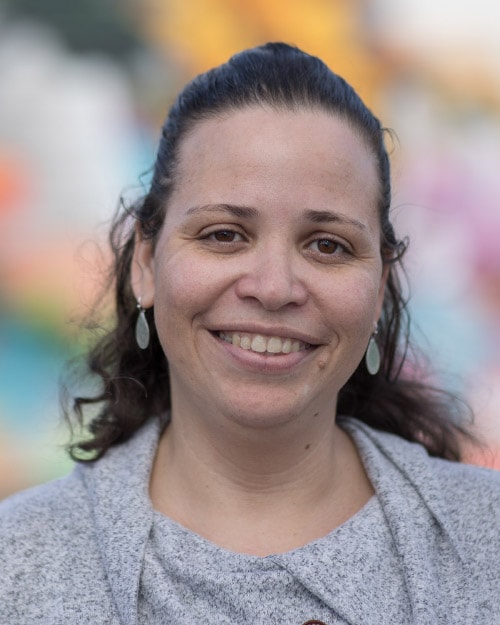 My Name is Claritza Liberato started my current role at Arborscapes in August 2020.
I have 11 year background in Human Resources, benefits administration, payroll and recruiting.
Born in the Dominican Republic and moved to Charlotte in 2015
Mother of 3 and married to my High School Sweetheart
I love to cook and I do catering on my time off
I'm a continuous learner, always seeking opportunities for growth and development
My daily goal (work) is to balance the needs of the employees with the mission of the company
Looking forward to the growth of Arborscapes and all the fun challenges ahead.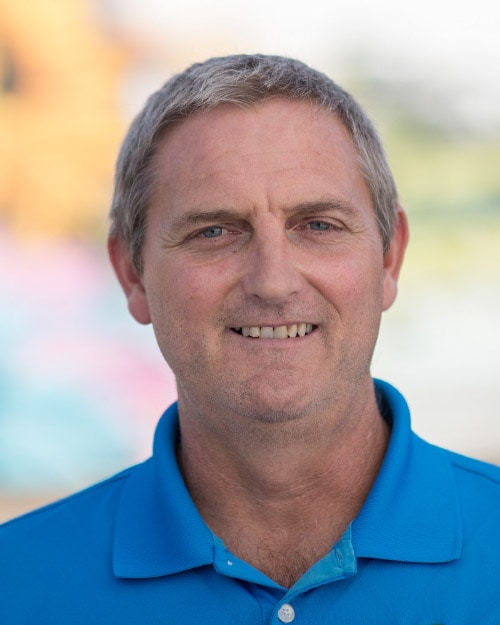 Landscape Accounts Manager
I am wonderfully blessed with a beautiful wife and 3 amazing children. They make my world go round. They serve as constant inspiration for my walk through this life.
I love spending time with my family and sharing our life experiences. I also like to create art in all of its forms. Seeing gardens and old growth forests is another source of joy for me.
Born in Wisconsin, my parents moved our family south when I was 9 and here to Charlotte at 11. After high school, I spent some time in the North Carolina mountains . The beauty I witnessed there was the seed to begin my career in the green industry.
I went to college and told my advisor I wanted to be a radio dj. She thought about it for a moment and replied "we have a horticulture program". I'm not sure of her motivation but horticulture quickly became my path.
I have spent my whole adult life as a horticulturist and landscape designer-installer here in Charlotte. I am also a lifelong gardener, always experimenting with new plants and techniques.
I enjoy gardening in all its forms. That enjoyment allows me to appreciate all the beauty created and to grow from the experience. Every project brings a unique set of details in which I learn how to do the next project better.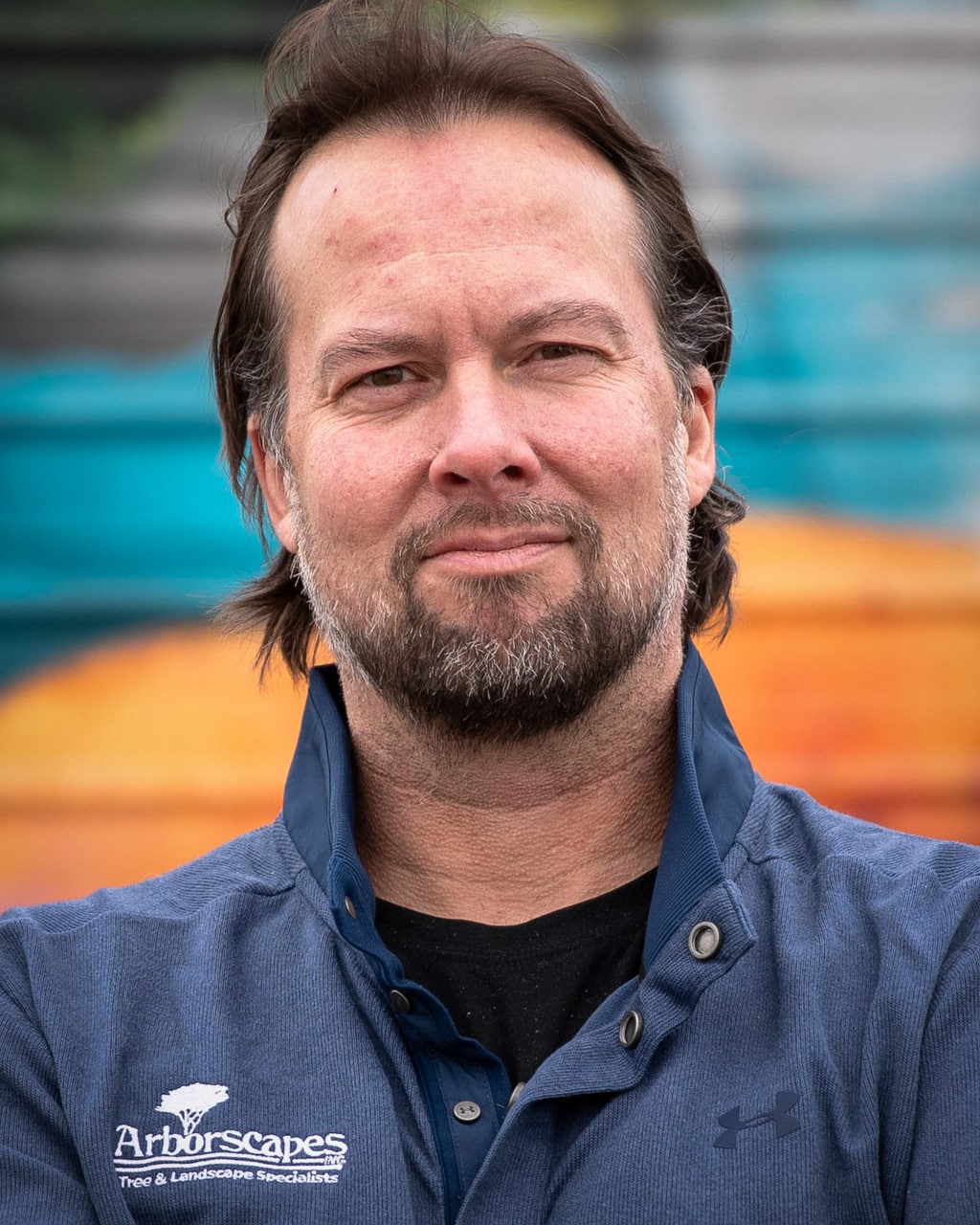 Robert has been in the green industry for over 25 years, and is a self-described plant obsessive. He became a Certified Professional Horticulturist with ANLA in 1998, a Master Gardner in 2000, a Certified Arborist with ISA in 2002, and has been designing landscapes for over 20 years. Robert was the perfect fit for Arborscapes, and we are glad to have him.