Meet the Arborscapes Team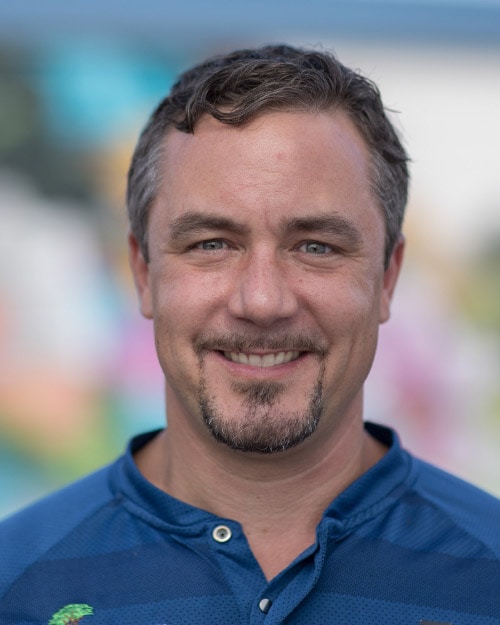 A native of Centerville, Ohio, Nathan attended The Ohio State University, where he earned a BS degree in
Urban Forestry
. He's been an
ISA Certified Arborist
since 1997 – the year he learned how to climb trees during an internship in Varese, Italy. That experienced resulted in publishing a comparative study of European and U.S. urban tree care in
Tree Care Industry Magazine
. Nathan moved to Charlotte in 1998 and, two years later, founded Arborscapes with his boyhood and Ohio State friend Jason Tebben. Ask them about their childhood forts and rope swings! Nathan is a bundle of energy and loves talking to people about trees and plants. He and his wife, Sharon, have three children – Noah, Lindsey and Molly. Along with their two dogs and three cats, they live on 23 acres in the country in York, S.C.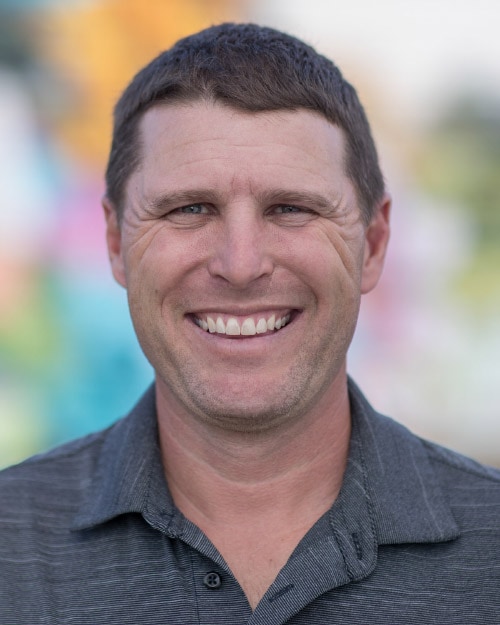 Jason is the co-founder of Arborscapes. His passion for the outdoors started at a young age with building woodland forts, hiking out West, and family camping trips. After receiving a degree from The Ohio State University in Landscape Horticulture, Jason was eager to start his own business. He knew creating Arborscapes with Nathan, whom he grew up with since 6th grade, was a perfect fit. Jason is married to his caring wife Alysun, and together they have 3 amazing children, Max, Meg, and Morgan. In his free time, Jason loves boating, rebuilding Jeeps or muscle cars, training for marathons/Ironman races and ironically enough, working in his own yard.
Landscape Maintenance Manager
My initial introduction to the green industry was at the age of fifteen. I worked as summer help for Cadiz Country Club, a private club in eastern Ohio. Having familiarized myself in the field, I later pursued degrees in Turfgrass Management and Agronomy. My career has since flourished in this industry. I have proposed and initiated golf course grow-ins and irrigation installations, all while continuing to learn new management techniques, philosophies, and theories. Managing eight golf courses throughout the country in different climatic regions, has broadened my horizons and helps discern the management practices necessary for a plethora of turfgrass cultivars. Thirty years of dedication has proven my proclivity and passion to the green industry. Lastly, I enjoy bodybuilding and spending time with my wife Stephanie and two children, Daryck and Alyssa.
Colby is an Indian Land, SC native and has seen Charlotte grow into the booming city it is today. As a boy, you could always find him out and about in the forest on his family farm; climbing (and falling out of) any tree that he could find. His love for trees and nature have grown over the years and eventually leading him to pursue a degree in Forest Resource Management from Clemson University. While at Clemson, he found another avenue of the 'tree world' in the form of STIHL Timbersports. After years of training and perseverance he represented Clemson at the collegiate nationals in Milwaukee, WI.
After graduation, he found himself in Charleston, SC working for a tree company as a field superintendent. There he gained a wealth of knowledge from some seasoned veterans of the industry. The Grand Oaks of Charleston will make anyone stare in awe. He was also blessed to work with his favorite tree, the Longleaf Pine and its feathered counterpart the Red-cockaded woodpecker. After moving on from that role he wound up in the mountains of Western North Carolina operating a processor for a timber harvest company. He decided after some time that he would move back home to be close to family and friends. Colby was a natural fit for Arborscapes.
Marcos, a native of Uruguay, moved to the United States in 2000. He's been doing tree work for 20 years, including the last 10 as part of the Arborscapes team. He brings experience and impressive credentials to every job. And clients love his enthusiasm. Marcos is a
Certified Arborist
,
ISA Qualified Tree Risk Assessor
and
N.C. Certified Pesticide Applicator
. Marcos loves playing soccer and is a 4th degree black belt in Tae Kwon Do.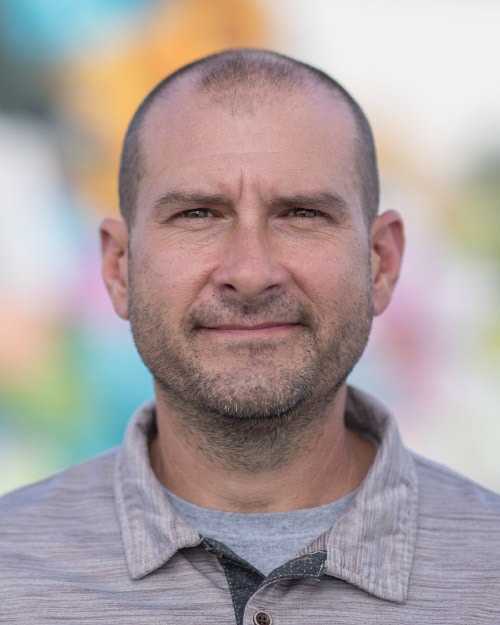 Plant Health Care Manager
When Paul was 15 years old he moved with his family into a new house that was within walking distance to a maintenance facility for a golf course. He immediately went over got a job working on the golf course after school and on weekends. Paul fell in love and never looked back. He continued to work on the golf course through high school and college. Paul graduated from North Carolina State University with a Turfgrass Management degree in 1998. He has dedicated his entire career to the Green Industry, serving learning and growing in many different aspects of the industry for the last 28 years.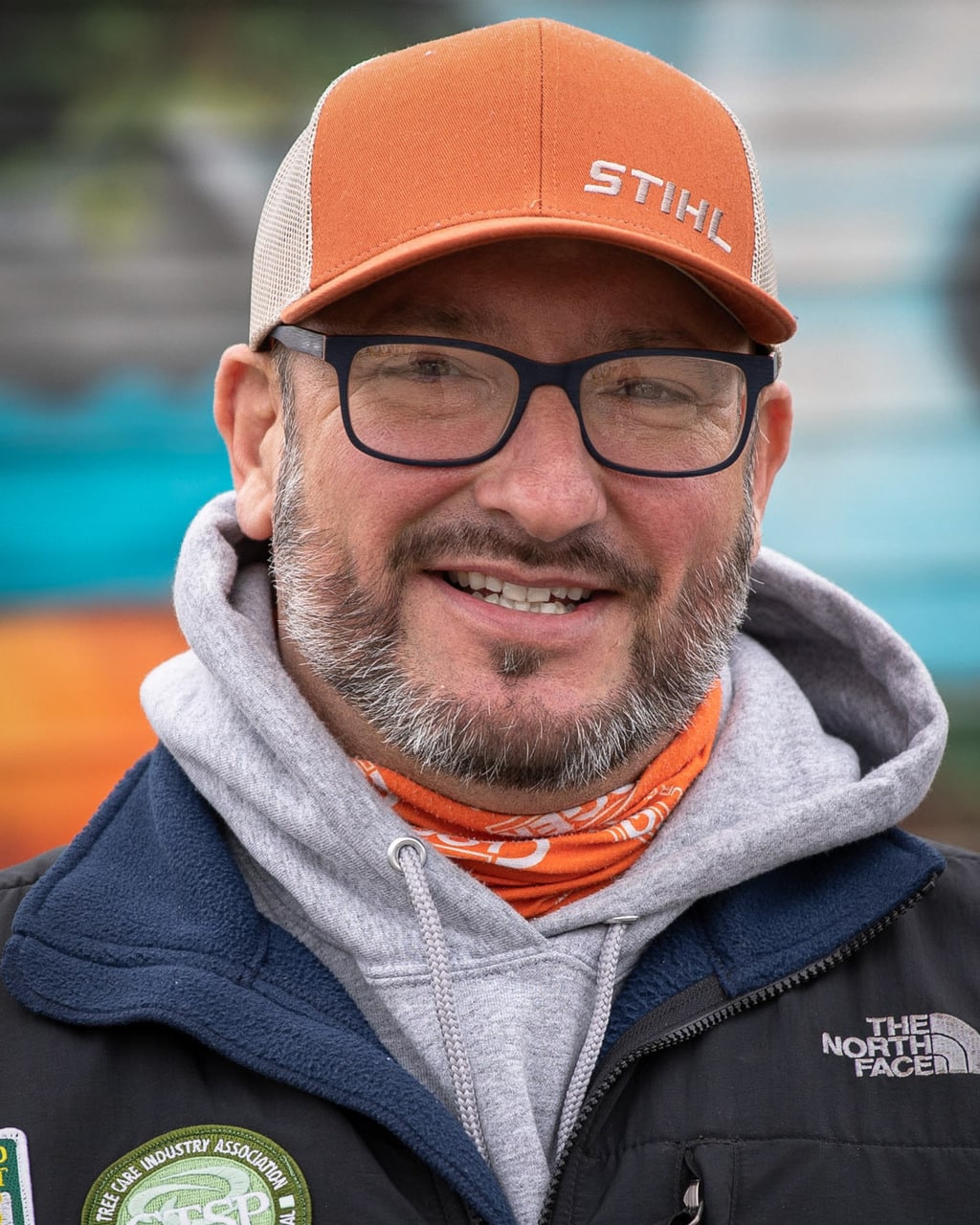 Safety Coordinator / Certified Arborist
Matt entered the tree care industry back in 1998 after being inspired by the Redwood trees of Northern California. Safety is paramount to the Arborscapes team as the industry faces daily hazards. Weekly safety meetings and continued education are an integral part of a safety program and requires participation from all employees to create our culture of safety. Having earned his
Certified Tree Care Safety Professional
accreditation allows Matt to share his experience with his coworkers. He is also a
Certified Arborist
and is qualified in Tree Risk Assessment. Outside of Arborscapes you may find him playing drums to some groovy music or just hanging out with his son.
I was born in Mexico and lived in NC since 1991. I am a mother of three beautiful children: Lupita, Xander and Lizzy. I am married to a wonderful husband, Brandon. I have two dogs, Luna and Buttons. Family comes first and I am so fortunate to work for a company that respects that. When I am not at work, I enjoy spending time with my family and playing with our two dogs.
How I got the job at Arborscapes was kind of strange. I had applied at a company in Indian Trail, which was like 5 minutes away from home. The secretary at this company was also the secretary for Arborscapes. She told me that they were not hiring but to leave my contact information in case they needed me. The following day, I received a call from that company asking me to come in for an interview. I was super excited and hoping that I would get the job because it would be a short commute to work. After the interview, I was told that I was hired but not with their company but with Arborscapes. I was so disappointed when she told me that Arborscapes was in Pineville. However, I wanted to give it a try and took the offer. That is how my journey with Arborscapes began.
I started working for Arborscapes in 2013, moving up from secretary to office manager. I am very blessed to have two great bosses who I enjoy working for. I love our team. I am proud of the growth and success that I have been a part of here and look forward to a bright future.
My name is Tashiana, or you can call me Tachi.
I was born in Delaware state and raised in Charlotte, NC. At 24 years old, I am a first-time auntie to a beautiful baby girl, Susu, who I am so in love with! My life used to be all about pizza. I worked at a pizzeria for 6 years, with amazing owners who are like family to me. Arborscapes came into my life as a surprise just like my little niece did. What can I say, I am loving it so far! I started working as a receptionist and got promoted to an administrative assistant. Let's talk about amazing opportunities with Arborscapes.
I am thankful for Yeni, our Office Manager, for being the best teacher in my growing progress with the company. I believe in my heart that Arborscapes will be my forever home. ÍMe gusta mucho todo aqui!
Dedication and giving it my all are my daily goals. I am very excited about this new journey in my life, and I am ready for all that comes my way!
I was born in Panama, but I have spent most of my life in the United States. I have a degree business, as well as certifications in areas of HR. I am fortunate to have been born in Panama and value my background and heritage.
I am the mother of three adult children, 2 girls and a boy. My 2 youngest children (girl and boy) are twins!, I am the proud grandmother of 7 grandkids, 5 boys and 2 girls.
In addition to my family and grandchildren, I enjoy sewing, Traveling , cooking and gardening. Plants and gardening have always been an interest and passion of mine. I have a number of indoor and outdoor plants. Orchids are my favorite indoor plant. Every year, I plant my fairly extensive vegetable garden that I care for and harvest throughout the summer months. My kids and neighbors are the frequent recipients of the garden harvest over the summer months.
I consider myself to be fortunate to have been able to join Arborscapes. Over the course of my career, I have had the pleasure and good fortune to work for a number of outstanding organizations and with many experienced, fine mentors and Team members. I have worked in a range of corporate roles with previous companies. My prior roles have been in or included accounting, accounts payable, benefits, safety and, of course, human resources. In each of these roles, I have learned much and enjoyed the people that I have met and the Team Member with whom I have worked.
All of this and my background has prepared me for what I bring to Arborscapes. I hope to contribute to the Continuing success of the company and help our Team Members with their human resources needs. Thank you Arborscapes for giving me the opportunity to be part to such a great team.
Tree Care Operations Manager
A self-proclaimed tree hugger and preservationist, John has more than 20 years of experience in arboriculture. He earned an Associate Degree in Horticulture Technology from Central Piedmont Community College and became a Board-Certified Master Arborist in 2012. In addition, he has a strong knowledge of plant health care. He and Lori, his wife of 20 years, have one daughter, Adaline. It's easy to see John's heart is in the outdoors. His hobbies include mountain biking, whitewater kayaking and wood milling and woodworking.
I am the Human Resources Manager for Arborscapes. My previous experience consists of operating commercial General Contractor's offices from project coordination to project accounting to mention some. I have over 15 years of experience using my emotional intelligence for problem solving both in corporate psychology and in my personal life. I am a notary public, bilingual, and currently pursuing a bachelor's degree in Spanish translation. My professional goal for Arborscapes is to help us become one of the top 100 places to work for in the Charlotte area.
Personally, I enjoy going on mission trips to other countries. My personal goal is always to help those in need. One way that I do this is by selling imported coffee to support malnourished children in Guatemala. This helps Guatemala financially and socially. It also helps us get the best tasting coffee in the world.
I was born in Puerto Rico and lived in Florida for most of my life before moving to Charlotte 7 years ago. I have 2 older teenagers, a black mini dachshund, and in March of 2021 I got married to the greatest man in the world. Professional Salsa dancing is one of my favorite hobbies along with playing baseball even though I am not that good. Although I do not have a green thumb, I enjoy being around nature and am always amazed by everything that this team does. Their knowledge and experience in the green industry truly makes Arborscapes stand out from the rest.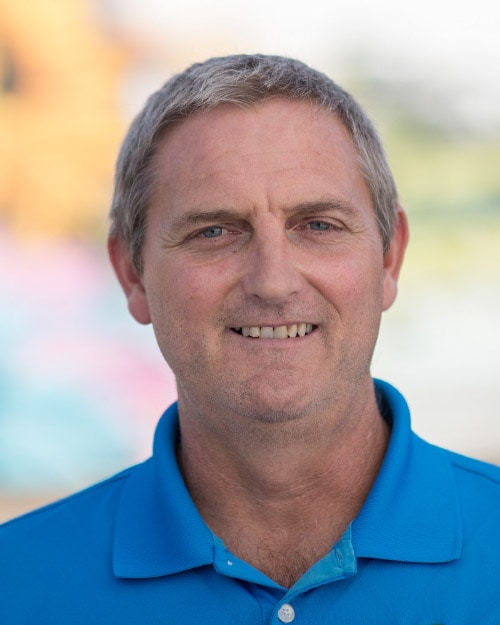 Landscape Accounts Manager
I am wonderfully blessed with a beautiful wife and 3 amazing children. They make my world go round. They serve as constant inspiration for my walk through this life.
I love spending time with my family and sharing our life experiences. I also like to create art in all of its forms. Seeing gardens and old growth forests is another source of joy for me.
Born in Wisconsin, my parents moved our family south when I was 9 and here to Charlotte at 11. After high school, I spent some time in the North Carolina mountains . The beauty I witnessed there was the seed to begin my career in the green industry.
I went to college and told my advisor I wanted to be a radio dj. She thought about it for a moment and replied "we have a horticulture program". I'm not sure of her motivation but horticulture quickly became my path.
I have spent my whole adult life as a horticulturist and landscape designer-installer here in Charlotte. I am also a lifelong gardener, always experimenting with new plants and techniques.
I enjoy gardening in all its forms. That enjoyment allows me to appreciate all the beauty created and to grow from the experience. Every project brings a unique set of details in which I learn how to do the next project better.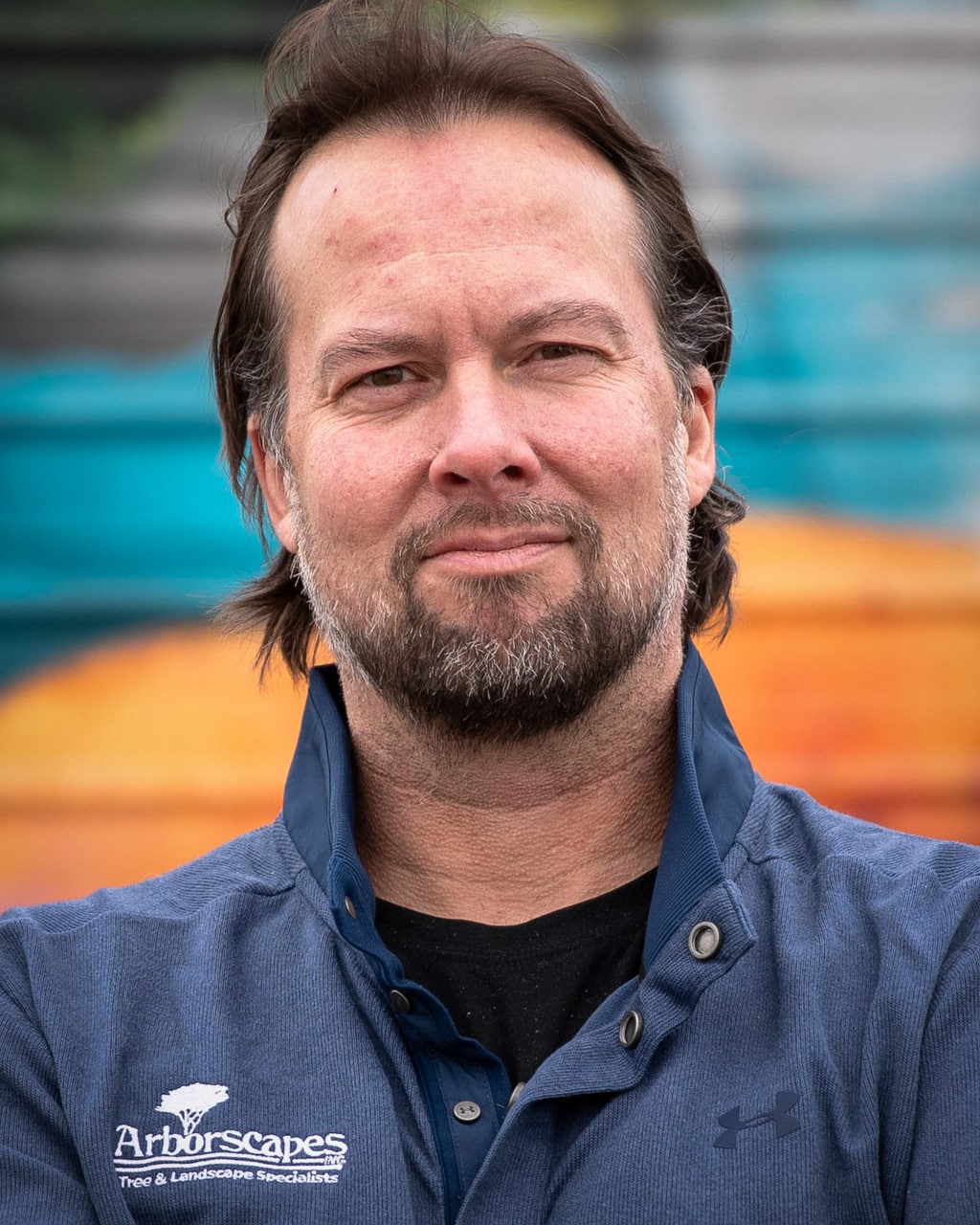 Robert has been in the green industry for over 25 years, and is a self-described plant obsessive. He became a Certified Professional Horticulturist with ANLA in 1998, a
Master Gardner
in 2000, a
Certified Arborist with ISA
in 2002, and has been designing landscapes for over 20 years. Robert was the perfect fit for Arborscapes, and we are glad to have him.
Josh is an ISA Certified Arborist and an ISA Qualified Tree Risk Assessor. He attended The Pennsylvania State University and earned a bachelor's degree in Landscape Contracting and a minor in Arboriculture. His career started in landscaping but felt a strong pull to dive deeper into his passion for arboriculture. Josh began in the tree care industry as a climber for 8 years before transitioning to consulting.
Josh was born and raised in Pennsylvania. It was at Penn State where he met and married his wife of eight years. Life brought Josh and his wife from Pennsylvania to North Carolina in 2016. They resided in Blowing Rock for two years before making the transition to the Charlotte area, where they have lived ever since. They now have a 2-year-old little girl who is a source of constant joy in their life. He enjoys spending time with family and hiking through the woods. To this point, his favorite hiking destination has been Grandfather Mountain but hopes to hike the Appalachian Trail in its entirety soon.