Now is the time to take care of your trees
Even with this morning's rain, Charlotte and the surrounding areas have gone nearly 20 days without significant rainfall. This can be hard on the our trees. But there are ways to mitigate the damage.
The Plant Health Care department at Arborscapes recommends fertilizing trees twice a year. Typically in the spring and the fall. As a part of an Arborscapes Plant Health Care subscription, trees are deep-root fertilized. This means our custom mixture of fertilizer is injected into the soil itself, mixed with plenty of water so your trees will have what they need to thrive.
After a period of drought, trees suffer from more than just a lack of water. The stress drains their nutrients, and they need to be replenished.
If you're concerned about your trees, look specifically at the leaves. If they appear droopy, limp, or if they are falling off before they have changed color this could be a signal that they need some love. Another telltale sign is when the leaves are browning from the outside in. If you notice any of these symptoms and would like a professional opinion, our Certified Arborists can help. Don't hesitate to reach out.
Autumn can be a beautiful time of year, and if you want your living landscape to be as vibrant and healthy as possible, call Arborscapes and start your Plant Health Care subscription today.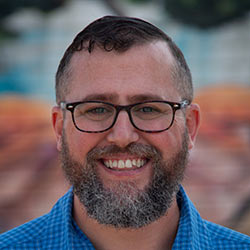 Chris is a Board Certified Master Arborist, Tree Risk Assessment Qualified, a North Carolina Licensed Landscape Contractor, Registered Consulting Arborist and a member of the American Society of Consulting Arborists. He has has 20+ years of experience in the industry, and currently serves as Vice President of the Southern Chapter of the ISA.