Why Emerald Ash Borer Treatment Really Matters in Charlotte
At Arborscapes, what excites our arborists most about the job is caring for the canopy of our city. And there have been few threats to that canopy as urgent as the recent introduction of the Emerald Ash Borer (EAB).
The EAB, which landed in North America from China in 2015, is bad business. If not stopped, it can claim 99.9 percent of the trees it invades – namely ash trees, small trees in one to two years, larger trees in three to four years. There are nine billion ash trees in the United States. In and around Charlotte, they make up eight percent of the canopy. While eight percent may not sound like much, imagine the toll the EAB would take on the natural beauty of our community if it goes unchecked?
Emerald Ash Borer Treatment 101:
What does the Emerald Ash Borer beetle look like? The EAB is a metallic-green beetle (hence the "emerald" in its name) roughly the size of a dime. You can see it with the naked eye. It bores into the ash tree and feeds under the bark, interrupting the flow of water and nutrients.
How do I know if my tree is infested by Emerald Ash Borers?To spot trouble, look for a hole in the trunk of the tree in the shape of the letter "D." Look as well for tips of branches that are lacking leaves as well as dead limbs at the top of trees.
How long does it take to treat trees to prevent Emerald Ash Borer infestation?Treatment takes around 30 minutes per tree to setup. We drill into the base of the tree to add our Emerald Ash Borer treatment and let it slowly work its way up behind the bark. It should be repeated every two years to protect the tree from any additional EAB infestations.
Like much of the work that goes into protecting and preserving our tree canopy and landscape, it takes professionals to ensure success. So it is with the EAB. Arborscapes is here to get the job done.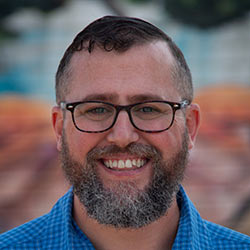 Chris is a Board Certified Master Arborist, Tree Risk Assessment Qualified, a North Carolina Licensed Landscape Contractor, and a member of the American Society of Consulting Arborists. He has has 20+ years of experience in the industry, and currently serves as Vice President of the Southern Chapter of the ISA.